Buildings
ECOGEC is also the ideal partner for the realisation of your own home or company premises. We offer our customers an "all-inclusive, worry-free package" that includes the design and planning, the site equipment as well as the completed structural shell.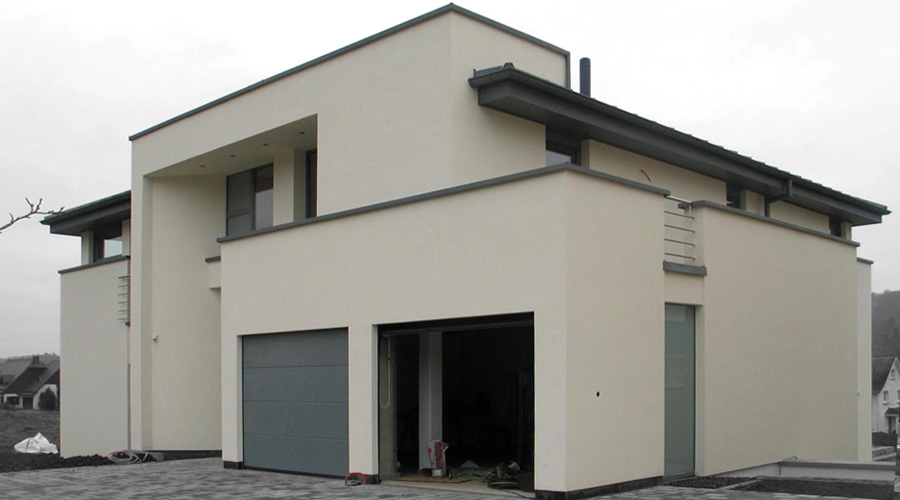 ECOGEC provides not only building construction services, but also paving of paths and garage entrances, consolidation of slopes, installation of gabions and walls and the design and installation of elegant stairways.
ECOGEC assigns great importance to the professional preparation of stable substrates for the design and implementation of building peripherals our paved garage entrances, for example, remain geometrically stable for generations.
Creative facade designs leave nothing to be desired. Your property will be a genuine eye-catcher.
ECOGEC leaves nothing undone in the planning and design of your dream home. Facades can be clad in the most diverse range of materials, not only protecting them against the effects of wind and weather, but also making them a striking attraction.
Cladding of functional structures in stone and other wall facings is also part of ECOGEC's everyday work. Stone optics boost your building's aesthetic impact enormously.